NEED MORE CUSTOMERS?
Finally, a St George SEO company that focuses on revenue
Test Your Website's SEO Score For Free!
Our Services
Premium services for premium businesses

Search Engine Optimization
Your business needs to be easily findable online for customers searching for the services you offer, at the time they need them. Your company will appear on the top of page 1 in your industry in St. George on the Google map section & organic.
Marketing Strategy Consulting
You give us your budget and goals, we develop a marketing strategy to make these goals come to fruition. Not only do we map out entire campaigns that fit your budget that you can implement yourself, we have the ability to execute on these campaigns for you.

Email Marketing
Incubating leads, current customers, and past customers in a well-developed email marketing campaign is the highest ROI you can expect from online marketing. Although a long-term game, you can expect to receive a 38x ROI on average from email marketing.

Google AdWords
Pay-per-click management on Google AdWords works as an excellent supplement with SEO. With 30% of the population paying attention to the ads on top of Google; AdWords is an effective way to get immediate sales while waiting for SEO to come to fruition.
Web Design
Having a professional website is your online hub for all information about your business that you want customers to know. At Digital Dynasty, we create compelling, mobile-friendly, modern websites that merge your branding with what appeals to customers the most, and get them to ring the phone.
We Know What Works, And What Doesn't.
Long gone are the days of paying to simply "optimize a website for search engines". Having technical SEO done to your business website is a great way to throw money down the drain.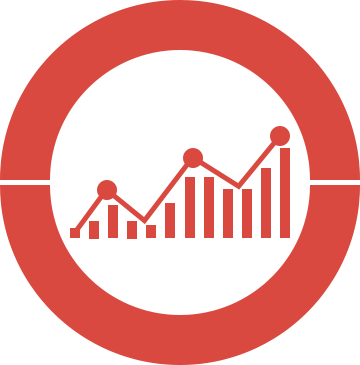 An SEO campaign needs to be aligned with your budget, goals and services you offer in order to yield a return. Strategically ranking websites for adding projected amounts of revenue to your business is the way to go with SEO.
Answers to Your Questions
Why is SEO important?
SEO helps improve rankings so that your content is placed where searchers will more easily find it. Placing your website on the first page of Google has proven that search engine traffic can make (or break) an organization's success. In addition to better rankings, SEO helps the search engine understand what each page is about and how it may be useful to the users. Even though search engines are very smart they still need help, they are not human therefore they cannot see websites the way we do. SEO allows your website to be easy to understand for both users and search engine robots. In other words, without SEO your website can be invisible to the search engines.
What Is SEO / How Does It Work?
SEO (Search Engine Optimization) is a marketing strategy that involves techniques and tactics to increase traffic to a website by placing it on the first page of a search engine such as; Google, Yahoo, and Bing. SEO mainly focuses on growing visibility in organic (non-paid) search engine results. Being easily found greatly improves traffic, increases brand awareness, and increases revenue.
How Much Should I Pay for SEO?
SEO pricing depends on many factors. Asking what SEO costs is a lot like going to a dealership and asking " So, how much for a new car?" The natural response would be "Well, depends. What are you looking for?" Then the car dealer would proceed to ask a series of question to help him find the right car for you. If you need a Ferrari you're going to pay a different price than if you needed a Honda. SEO works the same way, every business has different marketing needs and therefore tailored pricing is necessary. The more competitive and larger your target market is, the more expensive SEO will be, with some exceptions. Another thing to take in consideration is what size firm would you like to work with. Large firms (10-100 employees) tend to have a one-size-fits-all service, this can be good for businesses with limited budgets and limited SEO needs. Small firms (5-50 employees) tend to offer high-end customized services, if you have an ongoing SEO project for your marketing strategy and value hands-on, personalized service, then a small firm might be the fit for you.
How Long Does SEO Take To Start Working?
It depends. Every single website, industry, and keyword competition are different, making it hard to give an exact time frame. There are many other SEO factors to take in consideration like the website's age, how much SEO has been done on it, if any, what the website looks like, the website's content, etc. However, generally it takes between 6 to 9 months for SEO to start working. In many cases businesses see results in as little as 3 or 4 months but bear in mind this is when you start to see results, SEO results grow over time. Whatever results you get at 6 months are far less than what you'll be getting at 12 months.
What ROI can I expect from SEO?
SEO works very much like the stock market. In the stock market, you choose your stocks with the knowledge of the market you have and wait. The stocks may go up or down but one thing you are certain of is that stocks are a long-term investment. Just like the stock market, with SEO you choose your keywords, you start to rank, your ranking may go up or down but just like stocks, SEO is a long-term investment. There's no quick riches in both cases, however, in the long-term, you can expect to see major growth. One thing we do know is that a successful SEO campaign has great value! There's no standard formula to determine ROI with SEO but with proper keyword analysis, competition analysis, and analysis on the potential for conversions, SEO is worthy of investment. If you make the proper investment, and plan on being in it for the long haul, SEO is a marketing tactic with one of the best ROIs out there.
What's Better, SEO Or PPC?
It depends on your business needs and budget. If you have a high budget and want fast traffic then PPC might be right for your business. If you want a long term investment with high ROI, broader traffic exposure and don't want to pay for each click you get then SEO might be right for your business. Below is an image of several pros and cons for each marketing method.
Don't Take Our Word for It…
see what our clients have to say
"These guys are amazing! Don't go with any other company. I've talked with at least 10 other companies that are in this space but none of them even come close to this one! Well worth your time and money."
"Ever since we hired them we have been getting over 70% of our new customers from the internet alone. SEO is a true game changer, at least it was for us! Would recommend this investment to any small business owner that wants to grow their business."
"Great company, with out this company I would not be in business myself. The SEO team is top of the line hands down!!!!!"
"I was almost ready to give up on SEO because of the last firm that I worked with, when a friend introduced me to Laura. That moment was a huge revelation to me, I just realized how much I was being screwed over by my previous SEO! Now my phones are ringing left and right and I'm hiring and expanding, thanks to the work Dynasty Las Vegas SEO doing for me."
"They do excellent work! Very thorough, I'm always updated even though I don't ask them to, and our targets are always met. I think they are the best SEO in Las Vegas."
"I would like to take a quick moment to thank you for your diligence and knowledge in creating my new and exciting webpage. I couldn't have done it without you! You are truly the best and would recommend you to anyone in need of this type of service."
Open Monday – Friday
9:00 AM – 5:30 PM (PST)